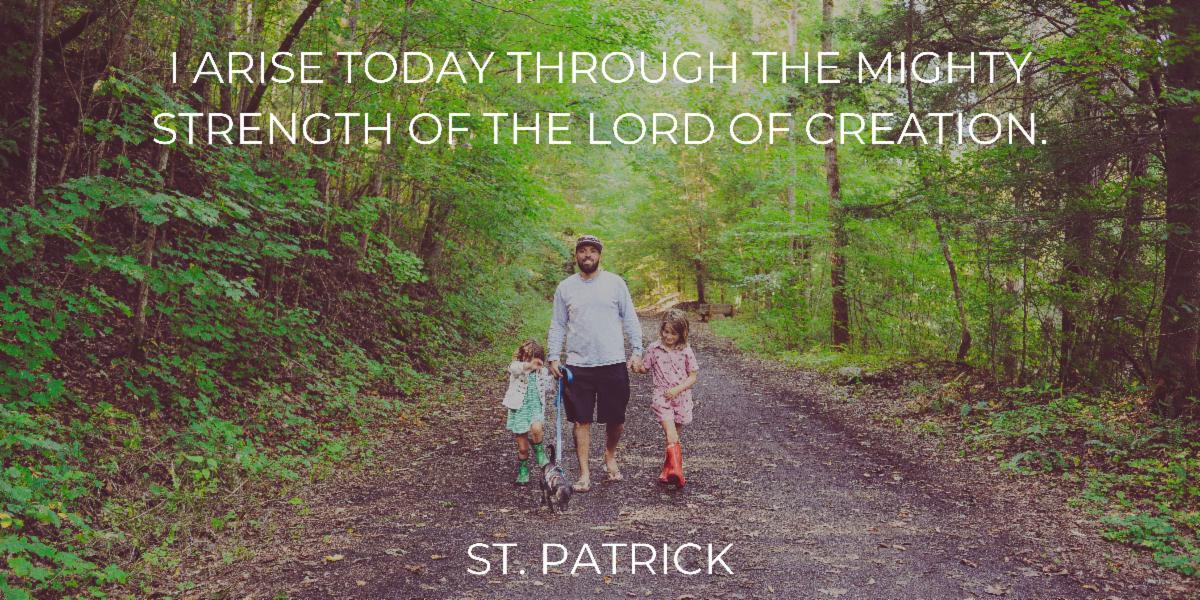 Have your kids ever asked you about St. Patrick's Day? For many, St. Patrick's Day elicits thoughts of shamrocks, big parades and wearing green to avoid being pinched. Did you know that this overlooked Irish holiday has profound spiritual depth? St. Patrick was a man of faith who changed the course of history in Ireland, bringing thousands of people to Christ during the fifth century.
St. Patrick was not a believer when he was kidnapped from Britain and taken to Ireland as a 16-year-old. In the midst of suffering as a slave for six years, St. Patrick began to believe and pray. St. Patrick trusted that God would be faithful to sustain him in these trials. After years of hardship, St. Patrick was given an opportunity to escape slavery. God delivered him and he was reunited with his family and friends in Britain.
Once in Britain, God called St. Patrick to preach the Gospel to those who had never heard it before. Ironically, St. Patrick was being drawn back to Ireland, the very place he had been held captive for so many years of his life. St. Patrick was obedient and lived out biblical teachings in order to show his former kidnappers Christ's love and forgiveness.
Many were not receptive to the Gospel and St. Patrick endured their persecution. The Celtic people, who worshiped pagan gods, were threatened by the Christian teaching that St. Patrick shared. Christianity went directly against their ancient traditions, including human sacrifice. Despite persecution, St. Patrick persisted in spreading the Gospel. Soon, there were churches and believers all over Ireland.
Here are a few ways you can intentionally celebrate St. Patrick's Day with your family:
Share the story of St. Patrick with your family and friends.

Allow the life of St. Patrick to encourage you to be intentional with relationships, offering forgiveness, and living in obedience to the glory of God.

Read the prayer of St. Patrick

. Consider how St. Patrick's

prayer

applies to your life. Do you know anyone who has not heard the message of Christ? What are you willing to sacrifice so that they might know and understand the saving grace offered in God's Word?

Be green!

Green represents new life and the lush, rolling hills of Ireland. Wearing green will also help you avoid being pinched!