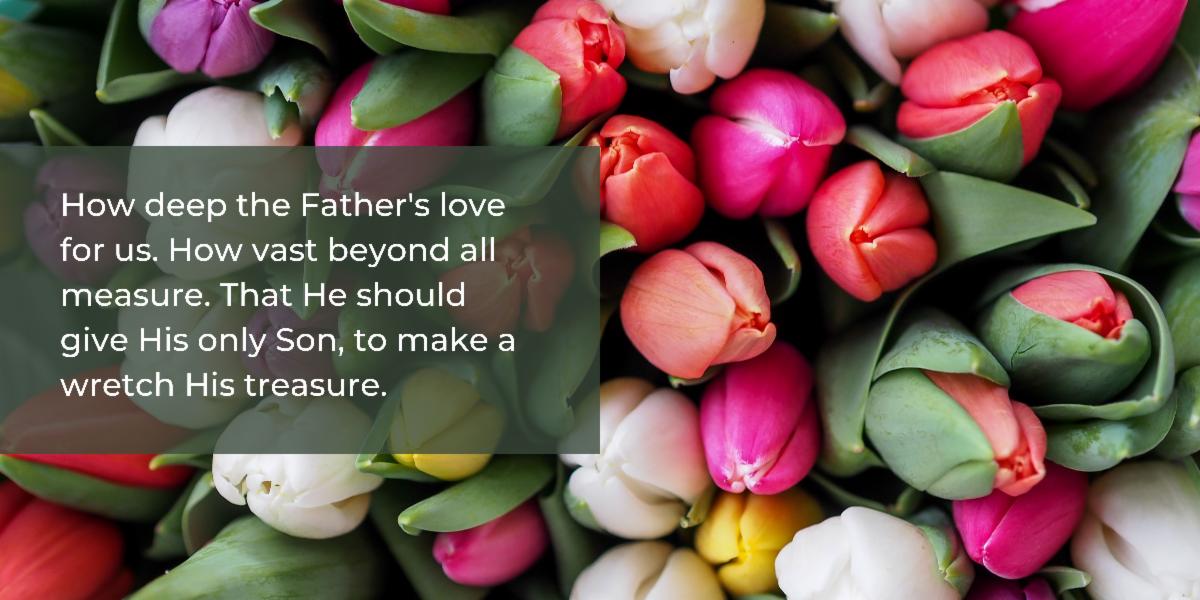 Holy Week is an opportunity for your family to pause and ponder, to carefully mark each day and not let the week fly by like every other. These are some of the darkest and brightest days in the history of the world, and they are rich with soul-satisfying truth and life-clarifying vision.
Consider how your family can make the most of this week with the following activity ideas:
Listen to the Holy Week Playlist our team created for your family on Spotify. Whether it's Palm Sunday, Maundy Thursday, Good Friday or Resurrection Sunday, the songs in this playlist encompass truths that will stir your heart to marvel at the work of Jesus Christ throughout this Holy Week.
Read through a Holy Week devotional or the Passion narratives from the Gospels: Matthew 21–28, Mark 11–16, Luke 19–24, John 12–21. Choose a time each day to slow down as a family and savor what was happening during the Passion week over two thousand years ago. Block out several minutes, find a comfortable place to sit, seek to quiet your soul and pray that God would meet you in the events and significance of this week. Receive this week with thanksgiving, and make it holy by the word of God and prayer (1 Timothy 4:5).
Create traditions with young children by baking Resurrection Rolls or Easter Story Cookies to help illustrate the meaning of Easter. Make a stained glass masterpiece with colorful paper or paint on a prominent window of your home.
Whatever the activity, rejoice and observe with reverence how deep the Father's love is for us. "God shows his love for us in that while we were still sinners, Christ died for us" (Romans 5:8).